Stem Club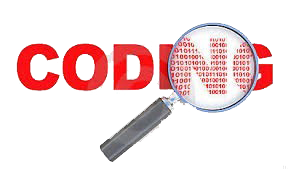 STEM (Science Technology Engineering Maths) club meets alongside Code club on a Thursday after school. So far this term we have been looking at the BBC Micro Bit which is a tiny (half the size of a credit card) programmable microcomputer. This week we managed to programme the device to detect the presence of voltage at one of its input pins and then increment a counter and light an LED. We then wired it up to a steady hand tester so that the Micro Bit counted how many times we touched the wire. It was pretty cool!
The ideas came from the national Code Club projects and we are looking forward to trying more of their projects. To see what we are doing go to https://www.codeclub.org.uk/projects
For information on the BBC Micro: Bit go to http://microbit.org/
Building and programming models with Lego WeDo


Once again our budding engineers have been building and programming models using the Lego WeDo kits. The videos show some of their results. In the first one, Oscar, Ollie and Max successfully solve a problem with their interface and get their PC talking to their Shrek characters. In the second one Florrie and Leyla demonstrate Florrie's wonderful labour saving top spinner - we all know how tiring it can be if you have to actually use your thumb and finger to spin a top so to solve that problem Florrie has built and programmed a machine to do it for you!
| | | |
| --- | --- | --- |
| | | |
| . | Mr Peet congratulates Chris on his award. | . |
Code Club Leader wins Award
Congratulation to our Code Club leader, Chris Jones, who has been recognised by Portsmouth University for his commitment to Volunteering. Last year, Chris won an award for best newcomer to Volunteering for his work leading the Craneswater Code Club. This year he topped that achievement when he was selected by the Dean of the Technology Faculty as the Faculty's Volunteer of the Year.
| | | |
| --- | --- | --- |
| | | |
| . | Chris sorting out someone's Scratch code | . |
For the past two years, Chris has given up his own time to support 30 pupils from all year groups at Craneswater, helping them to improve their coding and computing skills. We have been incredibly lucky to have such a capable and dedicated individual making our Code Club such a success. His awards are thoroughly deserved.
Code club has begun its annual aestivation so Chris can concentrate on his end of year exams. We look forward to welcoming him back in the autumn.