June 2019
Inset Day
We will be closed for staff training on Monday 24th June where we will be developing curriculum planning for the new academic year.
Summer fete - PTfA (Parents, Teachers and friends Association) We will be holding our annual summer fete on Saturday 13th July at 1pm. It is always a great event but to make it successful we need your support! We will need volunteers to help during the day from 10am onwards to set up and in the afternoon to support running the various stalls. If you feel that you may be able to help out for part of the day please email admin@craneswater.portsmouth.sch.uk
As part of this we will beholding two non-uniform days on Friday 28th June and Thursday 5th July for jarbola, nearly new toys and tombola (see back page).
PTFA – Waitrose Donation
We would like to say a big thank you to Waitrose and their customers who have raised £303 through their Community Matters green token scheme.

Plastic Free Day
Thank you to everyone that took part in Plastic Free Day on 8th May to celebrate Sir David Attenborough's 93rd birthday. There are lots of children at Craneswater who are passionate about looking after the environment.
Some of them have volunteered to be Eco Ambassadors and are looking at ways in which in our school can be greener. They recently collected single use plastic used in one day at the school and found out that most of the waste was from crisp packets. The eco ambassadors have made collection boxes for crisp packets and we are now recycling them.
Please contact Miss Woods on ECO@craneswater.portsmouth.sch.uk if you have any suggestions about how we can make Craneswater greener.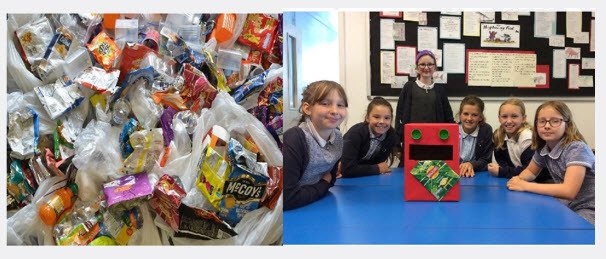 Uniform
Don't forget to order uniform by 6th August from Brigade www.brigadeuniformdirect.uk.com and 18th August from Myclothing www.myclothing.com , if you want items to be delivered to your home address before the new term starts.

The deadline for ordering with delivery to Craneswater is 30th June from Brigade (My Clothing do not deliver to school). Please make sure that you do order online as we only hold a small emergency stock and we will not be able to provide uniform on the first day back.

Parent Information
On our website there is a large amount of information regarding parent support. This includes health, behaviour support and children's mental health and well-being guidance. This can all be found: Information - parental support. If you can't find the help and support you need here please contact our office who will be able to put you in contact with one of our pupil and parent support workers.

Absence Reporting and Communication
At the moment you are able to contact us using telephone, absence voicemail, text message and email. As you know, we have signed up to the 'Studybugs App' and ask parents and carers, who haven't yet done so, to download the app. If you do not have a device that works with Studybugs you can use it on your computer. It is a simple system to use whereby you load the app and then communicate with school by the Studybugs text message or email. When using the app to report your child's absence the absence mark and reason get posted directly on the school registers which makes the morning registration process quicker and enables us to contact parents who's child is unaccounted for.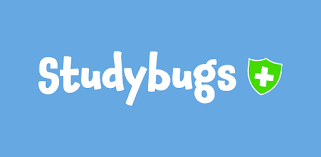 https://studybugs.com/about/parents

Sending texts via our current provider costs us money, which has an impact on the school budget. Studybugs messaging is free. As we're sure you will agree, with the budget restraints on schools, this is the smarter way to communicate and means that we can spend that money on other vital purchases. We will stop using the current texting system in September so if you have not signed up to Studybugs and are not intending to you must contact the office by email or phone to let us know so that we are aware.

School Meals, Change of Provider
Portsmouth City Council have changed the school meal provider to a company called Caterlink. They will be taking over the provision from September 2019. This will mean that the way meals are ordered and paid for will change. The new payment system is one that we currently use, Tucasi (SCOPay) so if you haven't already signed up to SCOPay then please do so. You can go online to look at their menu by following this link https://caterlinkltd.co.uk/school/portsmouth-citycouncil/

Online Payments – Tucasi, SCOPayYou should all have received your online payment account details. We would like to encourage all parents to sign up and pay for trips, music lesson etc. online. As you will see below, the school meal payment system is changing from Feeding Hungry Minds to Tucasi therefore, it would be worthwhile to sign up before September. We will be sending out more information once Caterlink has sent us the information.
Assembly dates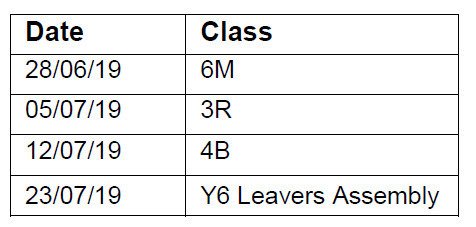 Please see class assembly dates for the spring and summer term. You are very welcome to come and share your child's class assembly. They all take place in the hall and start at 2.30pm promptly. Please come to reception and sign in.




CRANESWATER PTFA
Dear Parents, Our Summer Fair is on Saturday 13th July 2019. We are asking for donations for our tombola, toy and toiletries stalls. We will be having two non school uniform days where we will be delighted to accept donations in return. The details are set out below.
1st Non uniform day - Friday 28th June 2019
Bottle Tombola and Jarbola donations.
For those of you unfamiliar with the Jarbola, it's run like a tombola but with jars of small gifts. Please could you provide your child with an empty jar (jam jar, coffee jar etc.) and fill it with small gifts such as sweets (nothing which melts please!), mini pens, pencils, marbles, hairbands, bracelets, stickers, cars, bubble mixture, tiny teddies, mini soldiers etc.

If it can fit in the jar and you think a child might like to win it put it in. If your child would like to decorate the jar or the lid, even better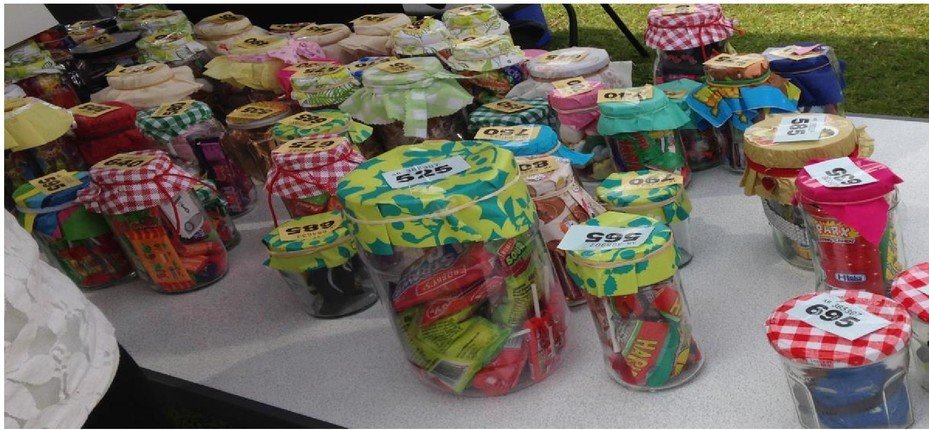 2nd Non Uniform day – Friday 5th July 2019 Toiletries and Nearly New Toys
All donations to be taken to your child's classroom or left in reception.
Many thanks for your continued support!